Curly hair looks lovely and stunning but it is tricky as far as daily care goes. You must use the right products and care for the tresses the right way. See top five hair care rules for the best curls ever.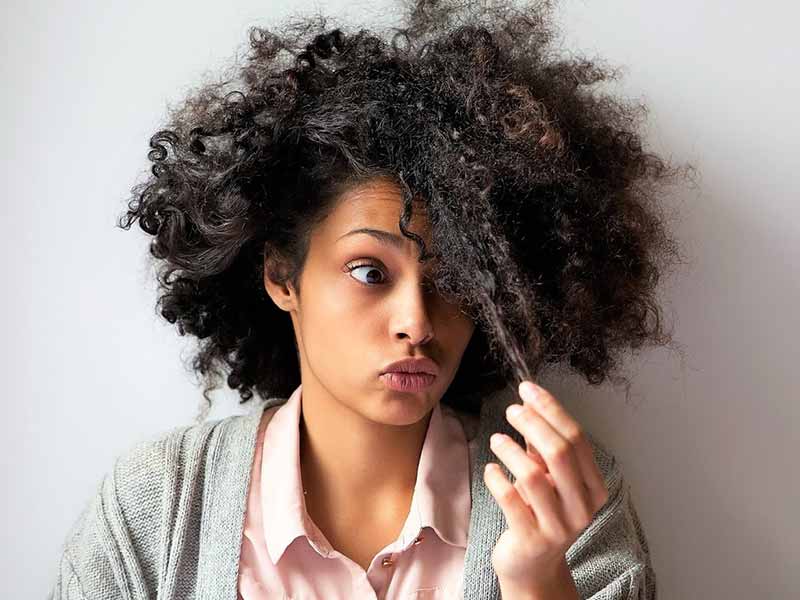 Women whose hair is naturally curly must be careful just like bomb disposal experts – one careless move means your hair looks as if struck by a lightning.
After years of different experiences and flops, we drew conclusions: just five simple rules are enough to see your curls are way better after two or three washes – both the condition and appearance of tresses will be improved. You will finally boast smooth, bouncy, strong, glossy curls!
5 RULES FOR HAPPY CURLS
1. Always brush your curls while wet!
The basic, must-remember rule is about brushing the curls the right way. Do curls really need brushing? Sure they do! Can you brush them the way you brush other hair types? Nope! Curls must be brushed when they're wet. Do the following: shampoo, towel-dry, apply a conditioner, only then gently comb strands out, section by section. Brushing curly hair when it's dry gives you a straw-like look – it's the biggest mistake girls make. Using wrong tools gives the same results. Remember that curls like wooden, wide-toothed combs.
2. Shampoo the roots, condition the lengths.
The washing routine is different too. Follow the rules to clean the hair, not drying it out. How to do it right? Shampoo the scalp thoroughly, massaging it to get rid of the dirt. Note that your shampoo must be mild enough not to irritate the scalp. Curls don't need shampooing as such. Focus on moisturizing and nourishing to bring out the desired shape. To achieve the best curl look, wash the lengths with a conditioner which has a cleansing effect but also de-puffs, revitalizes, smoothes and enhances the curls.
3. Use products made out of the proper ingredients.
Speaking of products, let's mention the ones that don't make a good match with curls. All products featuring SLS, SLES or bad alcohols like Alcohol Denat are unsuitable for curly hair. These ingredients dry out curly hair which is already dry… Summing up, you must carefully run through ingredients while shopping for mousses, conditioners and hairsprays. As far as shampoos go, you can use one with SLS once in 3 or 4 washes for a stronger cleansing effect.
4. Take a cotton T-shirt and learn to do the plopping.
You've probably heard that cotton T-shirts work best for drying the curls and it's actually true. Cotton is delicate and it perfectly absorbs moisture without causing damage to the hair structure. Still, replacing a towel with a T-shirt isn't enough – learn to do the so-called plopping. What effect does it create? Plopping is a way to secure the curls after washing – put the T-shirt on the bed, lean over it and place the hair on the T-shirt, twist the sides of the towel and tie them up, not too tight. This great technique takes excess moisture, treats the hair gently, plus it fixes the curl.
5. Make friends with styling products.
Finally, a key rule that most curly-haired girls forget: curls need a good styling product. A diffuser dryer works wonders but it isn't enough. You need the right styling products to keep the curls smooth, soft and shiny instead of frizzy or flat. Find the suitable hairspray, mousse, curl-defining cream or gel. You need to suit them to your curl type, of course.